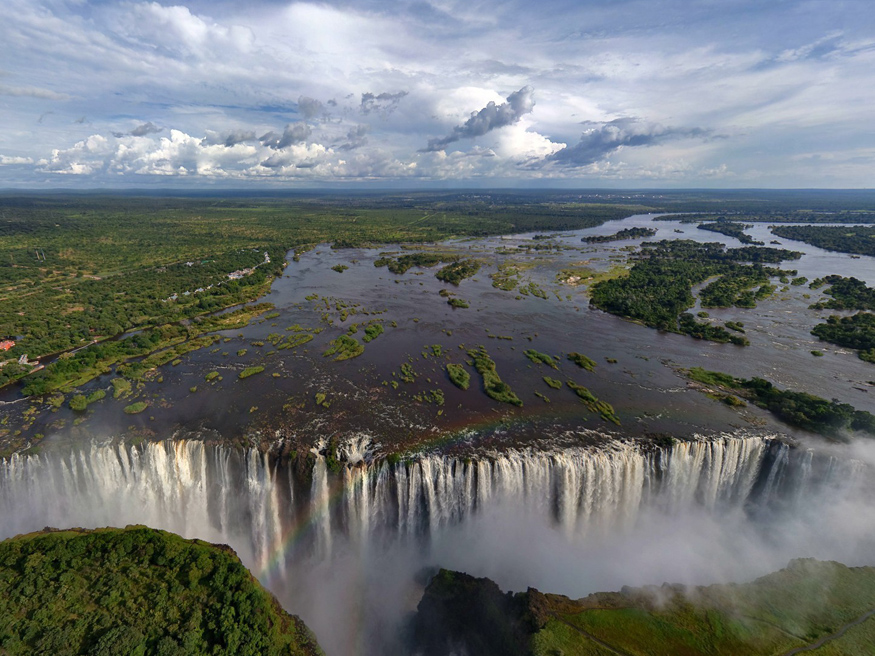 Victoria Falls is a waterfall on the border of Zimbabwe and Zambia. While it is neither the highest nor the widest waterfall in the world, it is classified as the largest, based on its width of 5,604 ft and height of 354 ft, resulting in the world's largest sheet of falling water. The spray from the falls typically rises to a height of over 1,300 ft and is visible from up to 30 miles away. At full moon, a "moon bow" can be seen in the spray instead of the usual daylight rainbow.
Shipping to Harare in Zimbabwe is a very popular destination with our clients. We can organise the on-carriage from Walvis Bay up to Zimbabwe using our agents vehicle transporters, this saves the client from having to make the very long journey to Walvis Bay to collect the vehicle.
Call us on 01246 451231.